Working From Home Computer Security
---
September 28th, 2021
Posted in: Tips & Insights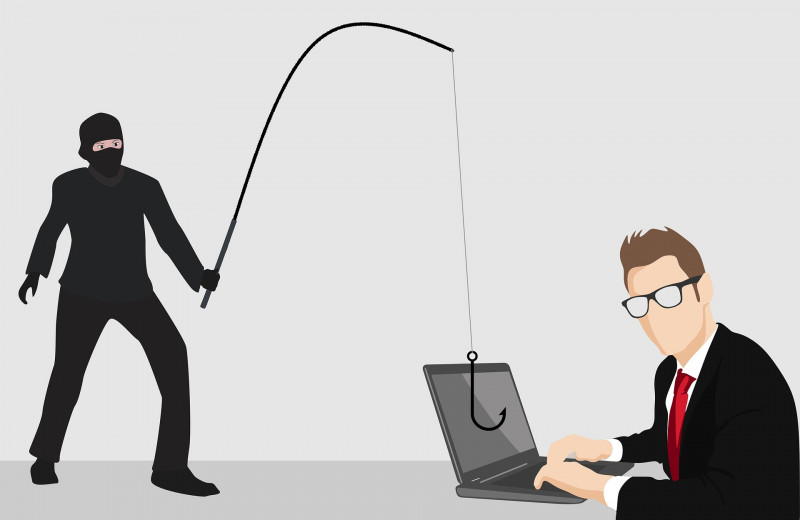 During the Covid-19 pandemic, the number of people working from home rose dramatically (in the United States, from 7% of workers to 64% of workers). We're starting to see the light at the end of the pandemic tunnel, but a lot of people are going to remain working from home at least part-time; if you haven't worked on this already, there's no time like the present to think about your online and computer security.
For a few more tips, check out this article: Protect Your PC: How to Work From Home Securely
Strong Network Passwords/No Wifi Stealing!
Your first and easiest step: make sure your home network has a solid password on it. Second, keep physical security in mind—don't leave your laptop outside unsupervised, or leave it alone while working in a coffee shop*. If you live with other people, make sure you have a secure area to work in—you probably aren't working on super-sensitive, top secret documents, but your work is not for public consumption, especially if it has to do with your personal or business finances. Turn on automatic locking as well, to lock things up as soon as you are away from your keyboard for a certain amount of time.

*A note on working in places like coffee shops—those WiFi networks are not secure, and using them for work is not a good idea.
Beware of Phishing!
There has been an increase in online phishing scams, some of them related to pandemic issues. For example, there have been online phishing scams related to stimulus packages. People don't want to miss out on a possible government benefit, and things are changing so rapidly that people are experiencing a lot of uncertainty about what is and what isn't a real government program.

Scammers have been taking advantage of this. Don't click on links you aren't sure of, and don't send people money if this isn't your normal job, and you aren't sure who you're sending money to. Phishing scams are looking for your data, but they'll happily take your money, also.

Security/Antivirus Software In Da House
Having security and/or antivirus software installed on your home computer is also a good idea. This is another thing that you'll probably want to co-ordinate with your company's IT department—you want to get good, reputable security software, and make sure that it won't conflict with the other things you will be running on your computer.

Passwords And Updates, Please
Your best defense for home computer security is probably awareness—keep your password and update game tight. Talk to your IT department (if you have one) or talk to an outside IT professional if you don't have an IT department. Even though you might not be doing anything particularly sensitive, you can still be targeted for hacking or phishing—everyone in the world is a target for these scammers, unfortunately. That said, have fun with your new, commute-free life!

For further information, here is a work from home computer security video.
Contact Shaw & Associates Chartered Accountants for accounting help you can count on. One complimentary meeting with us will put you and your business on a more profitable and positive path.
© Copyright 2022 Shaw & Associates Professional Corporation, Chartered Professional Accountants, Lethbridge, Alberta