The Push to Go Paperless
---
May 24th, 2022
Posted in: Tips & Insights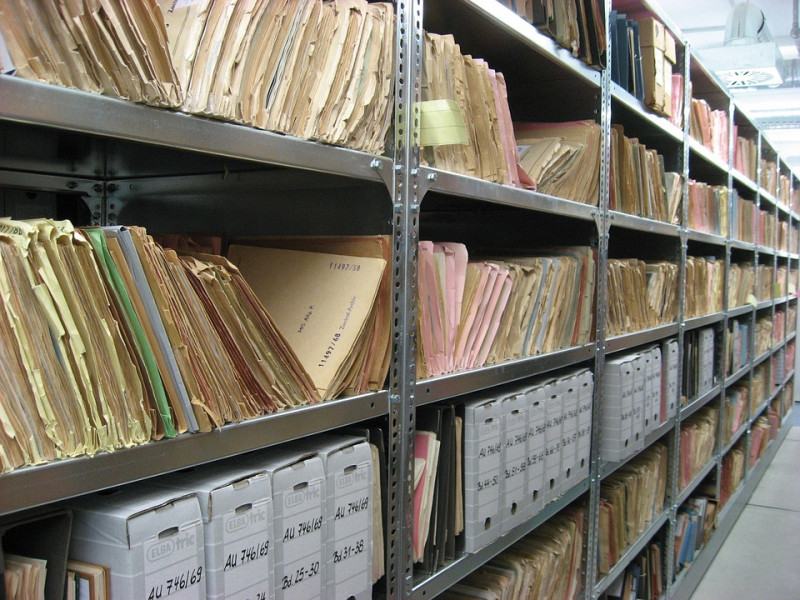 Have you ever thought of going paperless in your business? There are some good reasons to do this:
saving trees,

decluttering your office,

making records easily accessible to all staff in your office as well as people working remotely or professionals like accountants that you have working with you,

having all records accessible at all times (rather than requesting boxes from off-site storage),

better search functions, and

keeping better track of all your records.
Digitize All Your Records
Putting all your records online instead of keeping paper records allows you to share them easily with your accountant or anyone else who needs to see them. It can also be very convenient for everyone in your company to see and work with the same records, whether staff are on-site or remote. Off-site storage companies do very good work, but a request for a box of records to be delivered to your office always takes some time, instead of just calling up the record from a centralized server.
De-Clutter Your Office
A paperless office is also a decluttered office. I think we've all seen (worked in? owned?) an office with boxes and boxes of files piled up on desks, in offices, in corridors, in storage spaces…. Clutter on your desks and in your office and in your life will most likely contribute to your stress. A tidy office is a less-stressed office.
Make A Plan To Go Paperless
Your first step for going paperless (or drastically reducing the amount of paper in your workplace) is making a strategy. What records can you keep digitally? Can you scan all your old files and send the paper copies to off-site storage (with a destruction schedule)? Do you need some new apps and devices like tablets and smartphones to get everyone in your company online?
Start From Now—Don't Worry About The Old Piles
A tip for going paperless: start with the paper you're generating today. Gearing up to tackle all the mounds and boxes of paper records can be overwhelming. Figure out your strategy to reduce the paper that comes into your office going forward, and work on those old piles at a later date.
The accounting department probably is the department that generates the most paper in any business. Part of your strategy will be to work with your accounting department or your accountants to figure out what has to remain on paper, and how you can turn the rest of your records digital. Most of the work done by an accounting, sales, purchasing, or shipping department can all be done digitally without need for paper records.
For a few more ideas, here's an article with seven easy tips for going paperless.
Contact Shaw & Associates Chartered Accountants for accounting help you can count on. One complimentary meeting with us will put you and your business on a more profitable and positive path. 
© Copyright 2022 Shaw & Associates Professional Corporation, Chartered Professional Accountants, Lethbridge, Alberta