Why Do You Pay Your Taxes?
---
August 31st, 2023
Posted in: Tax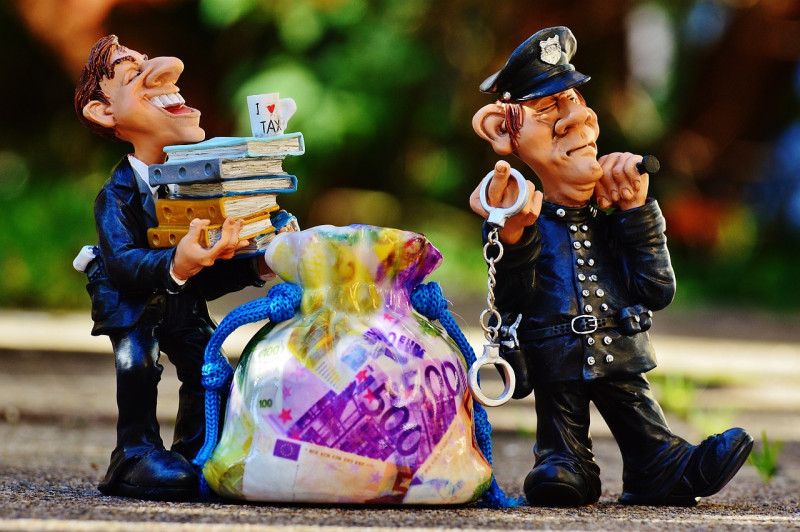 We all pay taxes, but most of us treat it like a black hole—you are expected to pay them, so you do, without giving a lot of thought to why you do you pay your taxes, or what happens with the money after you pay them.
We'll start with the main reason why most people pay them—because there will be fines or even jail time if you don't. In addition to the fines and possible jail time, you will also be charged interest on outstanding balances that compound—if you delay filing because you can't pay, you will make your situation even worse. Guaranteed, ignoring your taxes is the worst way to deal with them.
Per remolinoassociates.com, "[O]nce the CRA finds out that you haven't paid your taxes, you have to pay whatever you owe in full plus a late filing penalty of 5% of what you owe and an interest of 1% for every month you are late, compounded daily starting May 1st for up to 12 months. "
The legal problems with not paying your taxes are also noted by remolinoassociates.com:
"Failing to pay your taxes is not a crime, but failing to file your tax returns is because it's considered tax evasion. And the penalties for tax evasion are harsh. According to Section 238 of the Income Tax Act, failing to file your tax return can result in a fine of $1,000 – $25,000 and up to one year in prison.

Section 239 of the Income Tax Act states that anyone who is convicted of tax evasion can pay a fine amounting to anything from half to double the amount they were trying to avoid paying. In addition to a fine, the offenders may also face up to two years in prison."
Now for what happens to that money after you pay it—the taxes we Canadians all pay into the kitty get used for many purposes to benefit all of us. The Canada Revenue Agency (CRA) notes:
"Taxes help pay for:

education and schools

health care and hospitals

roads and bridges

police, ambulance, and fire services

libraries

parks and playgrounds

arenas

swimming pools

garbage and recycling collection

economic development

wildlife conservation

national defence

"The taxes you pay also help:

families with low or modest incomes

students

adults 65 years and older

persons with disabilities

"If you are an employee, through the contributions deducted directly from the money you earn, you also contribute towards social programs, like:

employment insurance (EI)

the Canada Pension Plan (CPP)

the Quebec Pension Plan (QPP)

the Quebec parental insurance plan (QPIP)"
We all pay in, and we all benefit from things that each individual Canadian simply couldn't afford on their own.
Give Shaw & Associates a call to get started on your taxes—it's never too soon to get started on planning for tax season!
Contact Shaw & Associates Chartered Accountants for accounting help you can count on. One complimentary meeting with us will put you and your business on a more profitable and positive path.
© Copyright 2023 Shaw & Associates Professional Corporation, Chartered Professional Accountants, Lethbridge, Alberta