Top 5 Strategic Planning Mistakes
---
November 16th, 2020
Posted in: Tips & Insights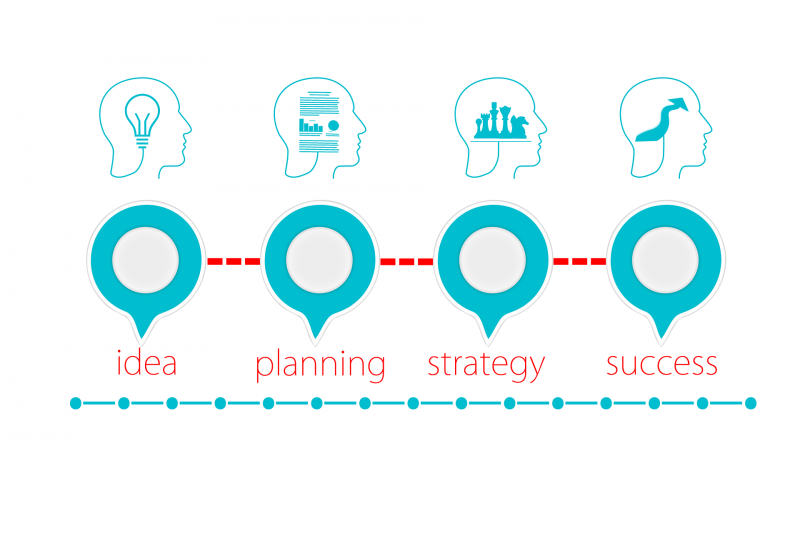 Strategic planning is useful for companies (you could even argue essential), but many companies are not doing it effectively. Let's go over five of the common mistakes that decision-makers in companies make, per this article from Accounting Today. As a further introduction, here's a video on Five Huge Strategic Planning Mistakes.
1. Lack of future vision supported by strong core values
Most people running companies look at where the company is now, and project one, two, or maybe even five years into the future. A more effective way to approach this is to figure out where you want to be in five or 10 years, and make your plans based on how to get where you want to go. You don't start out on a car trip without a destination in mind, do you?
"As futurist John Naisbitt stated, "Strategic planning is worthless — unless there is first a strategic vision."
2. Building strategies based on myths versus facts
All companies tend to develop myths over time that are not based in reality (for example, a company might pride itself on its customer service, without actually checking with the customers!). Making plans based on the things that we tell ourselves rather than the way things actually are is doomed to failure. Your remedy for this mis-step is to have an outside consultant analyze your business and tell you your strengths and weaknesses.
3. Lack of ownership
Getting buy-in from the staff responsible for your strategies rather than just assigning them a task goes a long way to making these strategies successful. If your staff can take ownership of strategies that mean something to them, it turns it from something to check off on a "to do list" to an accomplishment in which they take pride.
4. Lack of courage
This is an interesting one; we all assume that we want our businesses to succeed, but stepping beyond the comfort zone of, "My business is successful" to, "My business is the industry leader and does things no one else has thought of!" is something not considered by many. Dare to create a business that leads the pack!
5. Treating Your Strategic Plan As A Static Document

"Well, we had our management retreat, we made another five-year plan, now we can put it on the shelf and get back to work." The best use of your strategic plan is to put it into practice every day, check with it regularly to see how things are playing out, and update and course-correct as required.
Shaw and Associates would love to work with you on a truly strategic plan for your business, complete with assessments and numbers so you know *exactly* where you are and where you want to go!
Contact Shaw & Associates Chartered Accountants for accounting help you can count on. One complimentary meeting with us will put you and your business on a more profitable and positive path.
© Copyright 2023 Shaw & Associates Professional Corporation, Chartered Professional Accountants, Lethbridge, Alberta