Tax
---
When it comes to tax advice, we all look to be in compliance while maximizing tax breaks.
For individuals, business owners, and corporations our advice is practical and proven. We assist clients with income and commodity taxes, estate and succession planning, as well as numerous other income tax issues.
Letters from the CRA? Late filings? We can help. So if you have received correspondence from the CRA, are in negotiations with the CRA, or if you have not filed taxes in previous years and need to catch up, call us for expert help.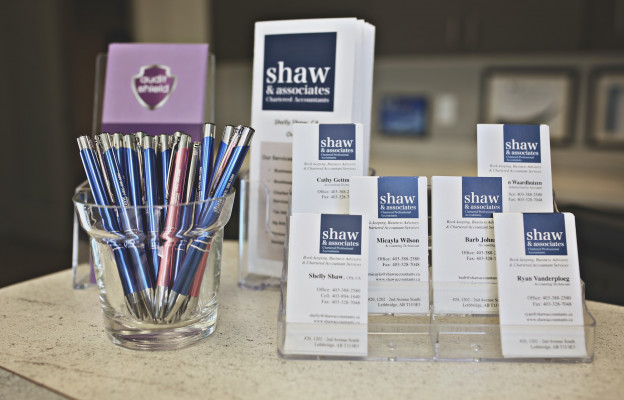 We provide advice and services for the following:
Corporate tax and planning

Personal tax and planning (for business owners)

Strategic estate and succession planning

Terminal personal tax return and the first year of the estate return – T3
Preparing your income tax return can be a daunting task that can leave you with more questions than answers.
Our return preparation process is designed to ensure accuracy with every step.
We give personalized service on a one-on-one basis to individuals and owner operators of businesses with a view of minimizing your taxes.

We always ensure our clients maximize their tax breaks while staying in legal compliance. That requires attention to detail and a case-by-case approach where we look at each individual's unique situation to find the best solutions.
First impressions are always important to a new client. When you walk through the door at Shaw and Associates and receive that warm, welcoming smile and greeting from Jacquie you immediately feel welcome and valued.
Are you interested in becoming a client?
One complimentary meeting with us will put you and your business on a more profitable and positive path.

© Copyright 2022 Shaw & Associates Professional Corporation, Chartered Professional Accountants, Lethbridge, Alberta